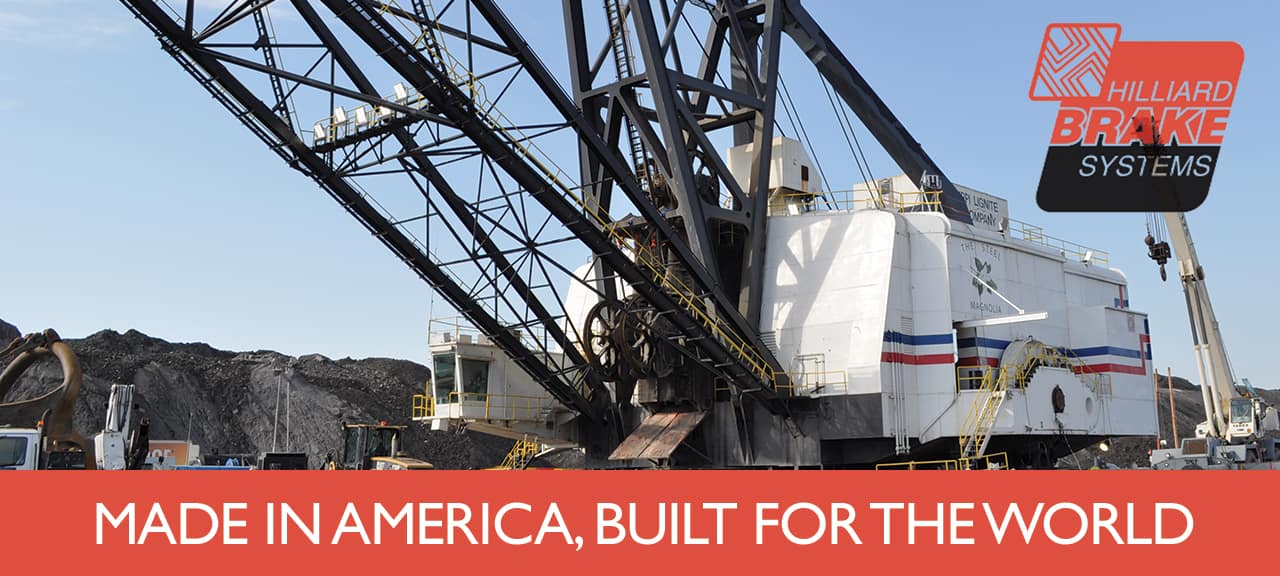 October 13, 2020, 1:00 PM – 2:00 PM (EDT)
Advances in Braking Technology
Caliper Braking Systems for Draglines and Shovels
This 40-minute Webinar, sponsored by Hilliard and produced by Mining Media International, will discuss why many dragline and shovel operators have selected the caliper type braking systems to replace worn or failed systems.
Rick Kallenborn, regional sales manager for Hilliard's Motion Control Division, will discuss the evolution of braking technology for these applications, touching on the dependability of spring-applied, air-released systems. He will also discuss new braking systems designed specifically for shovels.
Hilliard, a mining industry leader in braking technology, provides fail-safe braking technology for high-torque applications, such as draglines, grinding mills, overland conveyors and mine hoists. In addition to providing a reliable product, Hilliard also has extensive field service capabilities to maintain existing applications and design new systems as needed.
Mining Media International publishes Engineering & Mining Journal (E&MJ), Coal Age and Equipo Minero. Steve Fiscor, editor, E&MJ and Coal Age will moderate the session.
Rick Kallenborn
Hilliard Brake Systems Regional Sales Manager
17 years at the Hilliard Corp.
MSHA Certified