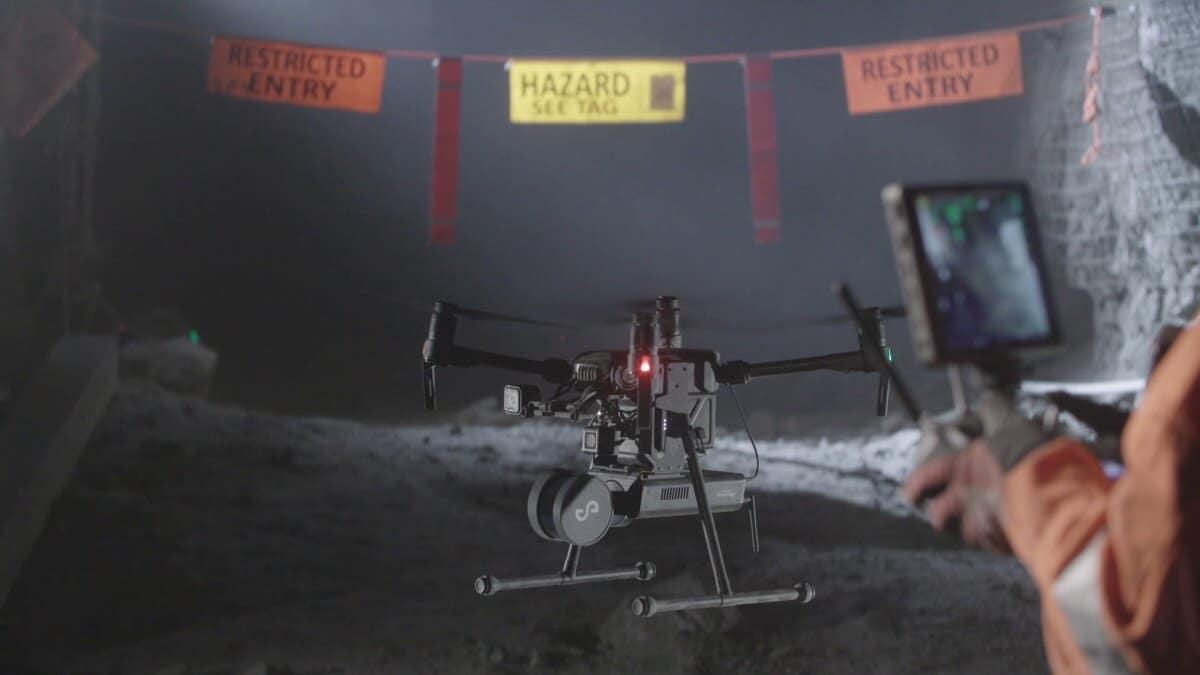 Capturing data at a distance: Improving ground support at Kidd Operations
Kidd Operations uses an autonomous laser scanner, the Emesent Hovermap, to safely capture geotechnical data throughout the mine.
Located in Timmins, Northern Ontario, Canada, Kidd Operations is an ultra-deep underground base metal mine, mining copper, zinc, and silver. Mining at 3,000 metres below the surface presents significant geotechnical challenges; the high ground stress limits the mining rate and the profitability of the mine.
Find out how Kidd Operations maintain mine safety with the help of Hovermap.
Data-based Decisions
Mining in such an environment is engineering-driven and relies on accurate, timely data. Deformation is a constant problem at that depth. The geotechnical engineers need to know how the ground is moving to be able to design support systems. Hovermap is able to capture such precision that Kidd's geotechnical team is able to monitor that deformation in the scan data.
Remote Data Capture
The Kidd Operations team needed tools that could help them get data from a distance. With Hovermap, they are able to quickly and easily conduct remote inspections of inaccessible stopes and drifts for:
• Structural mapping – rock mass characterisation, stope design and hazard identification
• Stope mapping – blast performance, actual vs design, in-stope volume
• Drift mapping – Ground support design, QAQC, deformation monitoring
Using Hovermap, the geotechnical team is able to capture critical data of potential geological hazards in a stope or in a drive, enabling them to make informed decisions and design solutions.
Complete the form below to download the Case Study
Thank you for submitting the form
Below you will find a download link/button to click on to view the Case Study.